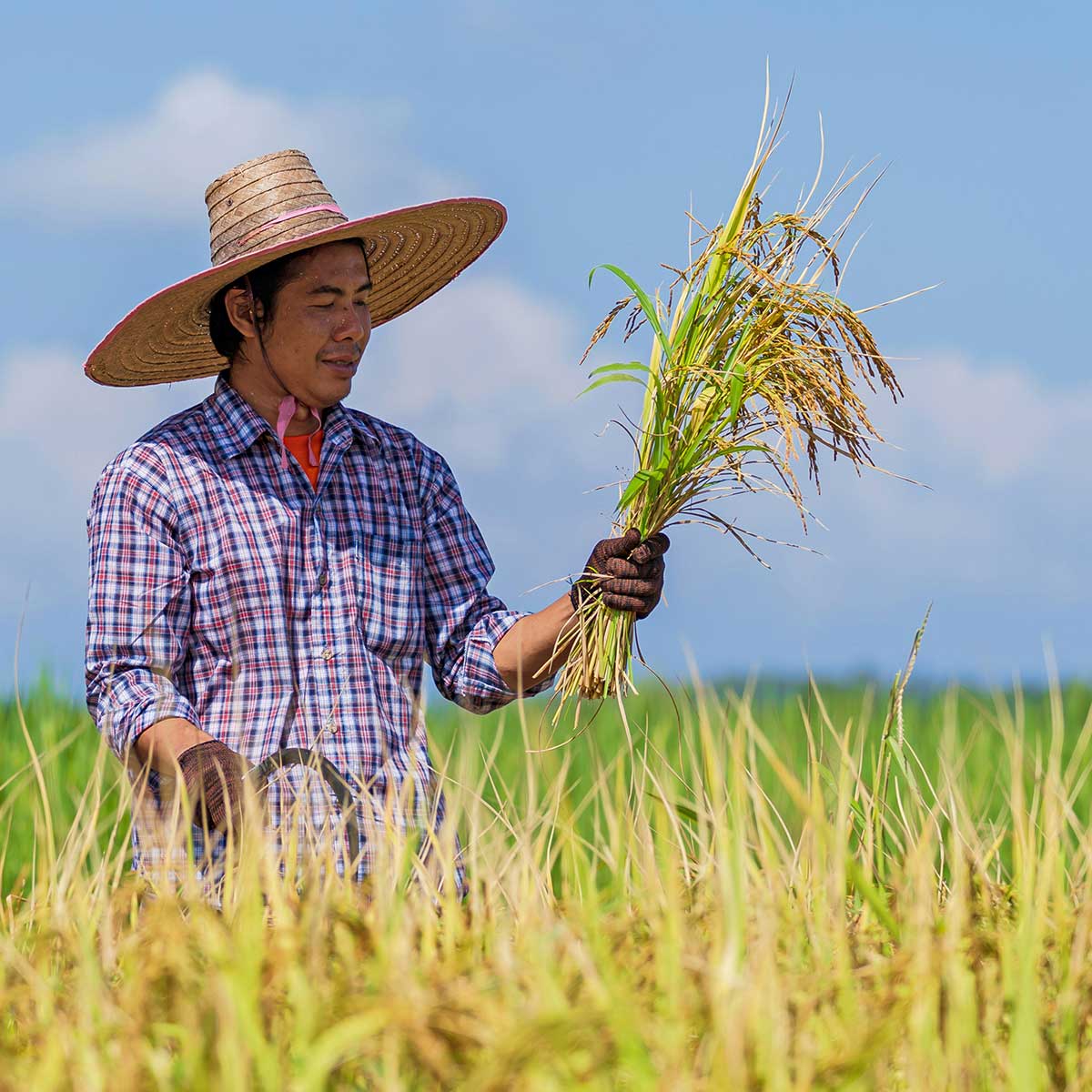 AGRICULTURAL LOAN
If you need financing for livestock, crops, agricultural land, buildings, or equipment, Agricultural Loan is perfect for you. It will provide you financial assistance to increase the resources and expertise for all agricultural businesses. It includes special terms and conditions to fit your needs, experienced agricultural loan advice, and long term commitment to your success.
Competitive rates

Fast processing of loan approval

Amortized payment / lump-sum payment

Up to 10 years for amortized payment
Identification documents

Collateral documents

Business documents

Income documents
Applicable to the following businesses:
Trading of agricultural products

Poultry/Piggery

Farming

Fishpond
Passport including those issued by foreign governments
Driver's license
Professional Regulation Commission (PRC) ID
Postal ID
Voter's ID
Taxpayer Identification Number (TIN)
Government Service Insurance System (GSIS) e-Card
Social Security System (SSS) card
Senior Citizen card
Overseas Workers Welfare Administration (OWWA) ID
Overseas Filipino Worker (OFW) ID
Government office and Government-owned and Controlled
Corporation (GOCC) ID (e.g., Armed Forces of the Philippines
(AFP), Home Development Mutual Fund (HDMF) IDs)
ID issued by the National Council on Disability Affairs
Integrated Bar of the Philippines (IBP) ID
Company IDs issued by private entities or institutions registered with or supervised or regulated either by the Bangko Sentral ng Pilipinas (BSP), Securities and Exchange Commission (SEC) or Insurance Commission (IC)
PhilHealth Health Insurance Card ng Bayan
National Bureau of Investigation (NBI) Clearance
Police Clearance
Barangay Certification
Seaman's Book
Alien Certificate of Registration / Immigrant Certificate of Registration
Department of Social Welfare and Development (DSWD) Certification
Professional ID cards issued by Maritime Industry Authority (MARINA)
IMPORTANT NOTICE:
All amounts quoted are in Philippine Peso. This loan calculator is for independent use and for hypothetical purposes only. We do not guarantee its accuracy and can only give an approximate guide to loan repayments. Computations do not establish an approval or offer by GRBank. We advise to contact our offices for actual rates and offers.