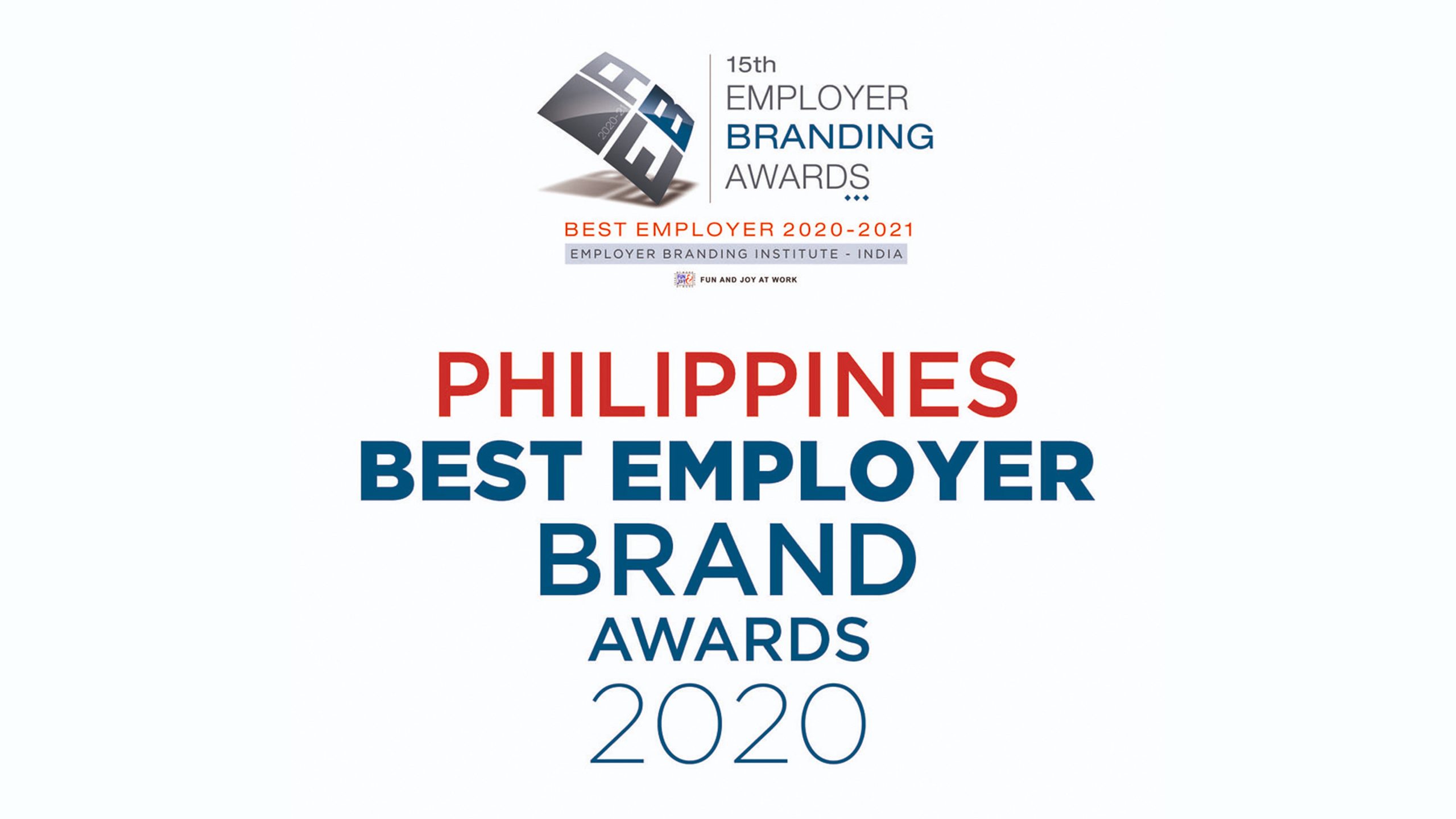 Guagua Rural Bank Inc. takes pride in being conferred as one of the awardees in the recently held
Philippines Best Employer Brand Awards 2020
. Receiving the Award on behalf of GRBank President and CEO- Mr. Jose Antonio Blas Carlos, was the Bank's Senior Assistant Vice President for Operations, Ms. Gianna Maria Arceo.  In her acceptance speech, Ms. Arceo expressed the Bank's gratitude and honor for receiving such a prestigious award and being one of the Philippine companies to be recognized by the Employer Branding Institute (EBI).
The well-attended virtual event was held in Mumbai, India on October 10, 2020. It was organized by the EBI, a virtual organization where senior leaders in Human Resources and  outstanding professionals from several countries who contribute to "Talent Management, Talent Development and Talent Innovation connect with each other to share the best practices in Employer Branding.
The Philippines Best Employer Brand Awards 2020 featured the top organizations from the Philippines that are exemplary in HR and use marketing communications effectively for Human Resources Development. Some of the key criteria are assessed as follows: translating and combining vision with action and HR Strategy, building line to mesh HR Strategy with business, and cultivating competencies for the future that enable the organization to be future-ready. Some of the Philippine companies that have also been awarded are SM Prime Holdings, PLDT, Robinson's Bank, Concentrix Philippines, and Bounty Agro Ventures, Inc. among others.
The EBI, known to be exemplary in the manner it is run, has created a platform to celebrate the best in Employer Branding in several Asian countries. The event celebrated some of the finest leaders from organizations that believe and advocate in producing leaders, leaders of change, leaders who are iconic and with talent management strategy that aligns with the vision & the mission of their organizations.
The Philippines Best Employer Brand Awards which aims to recognize organizations that have used marketing communications effectively in attracting, developing and retaining talent is chaired and headed by Dr. Indira Parikh, former Dean of Indian Institute of Management- Ahmedabad which is the most prestigious and one of the top educational institutions in India. Its selection process is intensely researched by Dr. R.L.Bhatia, Founder & Chairman of World HRD Congress, and promoted and endorsed by the World Federation of HR professionals and CHRO Asia, a non-profit and high level professional body with a neutral platform for HR professionals from across Asia to meet, network, learn, share experiences, grow and evolve.